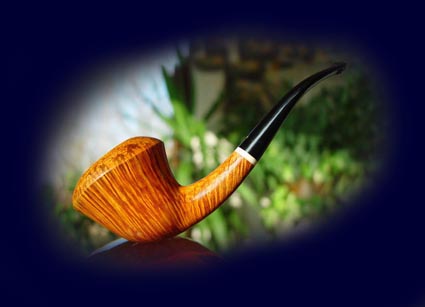 Dear pipe lovers,
Welcome to my website. I don't intend to bore you with my biography, here – if you wish to know more about it, you can refer to the pertinent pipe books.
Rather, my desire is to acquaint you with some examples of my work, since your local dealer will, at the most, only have a limited range of my pipes in stock.
More importantly, I would like to help the curious – including new pipe makers eager for advice – by offering as much information as possible.
I hope you enjoy your stay.
Rainer Barbi